NGO, Social Enterprise and Impact Finance practice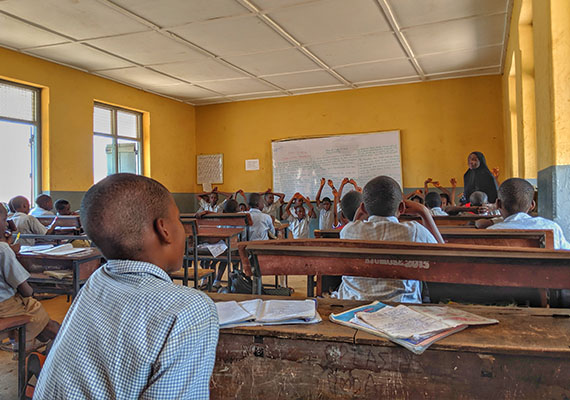 NGO, Social Enterprise and Impact Finance Practice
Our firm has developed one of the leading specialist not-for-profit advisory practices in the East African region. Led by specialist and pioneer impact finance lawyers, we offer pioneer specialist services focused on social enterprises, NGOs, charitable institutions, philanthropies and impact funds. We have established a niche in the not for profit practice, and our knowledge of NGO laws and regulations is part of our hallmark.
We further have established working relationships with leading government entities including the National Bureau for NGOs and other government ministries. We keep ourselves interested in and knowledgeable about relevant trends and developments in all areas of the law, that may impact Non-Profits and NGOs.
Our impact finance practice provides a wide range of legal services to clients seeking to achieve positive social and environmental impact alongside financial returns. Under the practice, we advise right from fundraising from limited partners, setting up the fund structure, signing non-disclosure agreements, performing due diligence on target companies, structuring the deals as financial and tax advisers, managing compliance issues, and exiting the investments.
NGO & Social Enterprise Highlights
Assisted JSI Research & Training Institute Inc. (JSI R&T), Peripheral Vision International (PVI) among several other organizations to register as Non-governmental organization/ nonprofit entity in Uganda.
Advised Millennium Promise Alliance Inc. on its corporate restructuring and its flagship program, the Millennium Villages Project in Uganda. We also assisted in the registration of Millennium Promise as a not-for-profit entity in Uganda as well as acquiring a permit to operate as such.
Acting as legal advisor and counsel to the following: Village Enterprise Uganda; Jhpiego – an affiliate of John Hopkins University with 500 employees in Uganda; Wild Life Conservation Society (WCS) – one of the oldest international NGO's in Uganda; Land O'Lakes Venture Inc.; Civ Source Africa; War Child Canada; Medical Teams International; Hopes Smiles Uganda; Handicap International Federation; Johanniter International Assistance; Forgotten Children World Wide, Trocaire Uganda; among others.
Partnered with companies, incubators and accelerators such as Sinapis Group; Open Capital Advisors (OCA); Aspen Network of Development Entrepreneurs (ANDE); Oxfam International and Deutsche Gesellschaft für Internationale Zusammenarbeit (GIZ) to provide legal support to social enterprises through workshops and trainings.
Consultant/Advisor to Center for Development Alternatives on a research on Uganda's Entrepreneur ecosystem.
Legal Counsel to Medical Teams International, Jhpiego(an affiliate of John Hopkins), Swiss Church Aid, Plan International, GOAL-Uganda, Wild Life Conservation Society, etc.
Impact Finance Highlights
Assisted in the registration and establishment of the Uganda Bio Diversity Fund (UBTF) as a charitable trust.
Transactional /legal advisor to the Uganda Biodiversity Trust Fund a USD 100M private/ public sector led fund to support innovation in conservation.
Advising IUNGO Capital on all its debt and equity investments in Uganda.
Legal Advisor to Bid Network on due diligence on all target companies on debt and equity investments.
Legal Advisor to The Acumen Fund on a cross border investment in Uganda and Rwanda.;