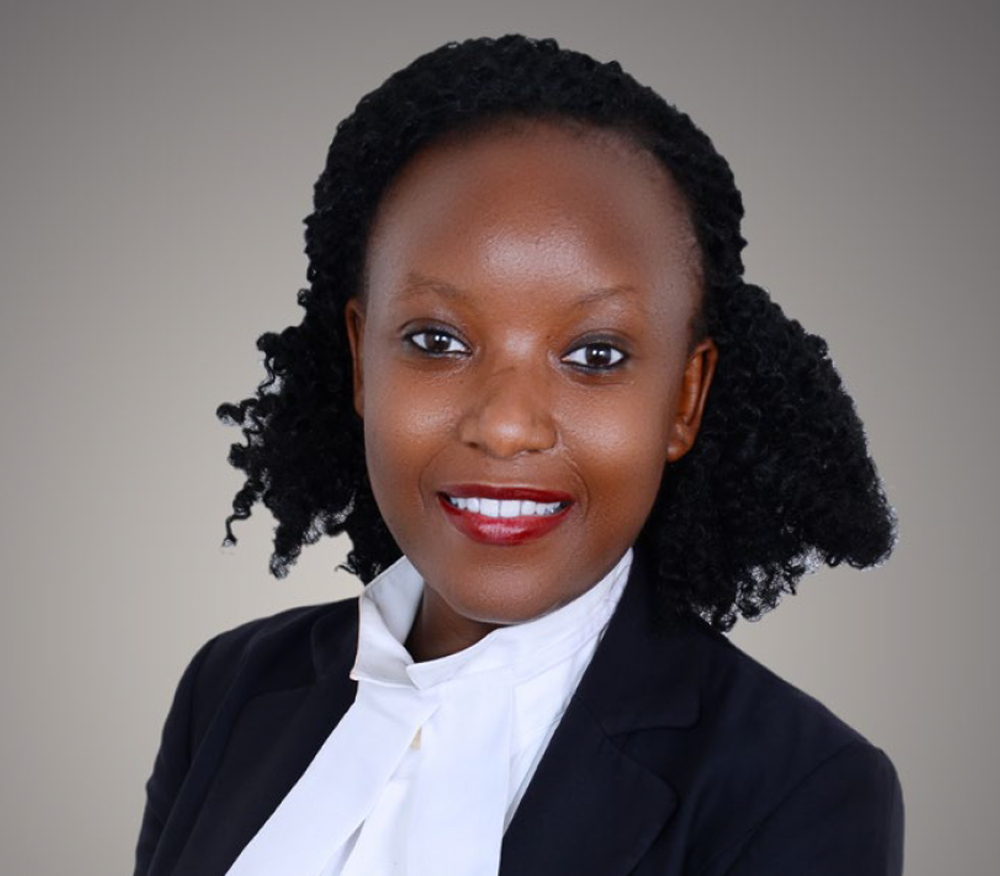 Georginah Namuyomba
Legal Associate Regulatory and Compliance
Makerere University Bachelor of Laws (Hons)
Law Development Center- Post Graduate Diploma in Legal Practice(Hons).
Georginah Namuyomba is a Legal Associate specializing in the NGO, Impact Finance, Corporate and Commercial Transactions Practices.
Georginah's experience spans across corporate advisory, NGO/Not for Profit law, Immigration Laws, Anti-Money Laundering Law and the impact finance sector legal regime. She has a depth of knowledge on the local regulatory framework and her advice on compliance issues, immigration issues licensing regimes, and issues affecting non-profits, for profits (local and foreign) is admirable. She is routinely engaged in advising on and assisting with the establishment of investment vehicles and non-profits, conducting legal due diligences, reviews of commercial and operational agreements, preparation of legal opinions writing technical reports, concept notes and proposals.
Georginah has assisted in advising and registering USAID Regional Development Initiatives in Uganda including; The South Western Regional Development Forum, The Northern Uganda Regional Development Forum the proposed Karamoja Regional Development Initiative.
Georginah has advised leading NGOs in Uganda on the regulatory and compliance aspects under the Non-Governmental Organisations regime in Uganda including but not limited to registration with the NGO Bureau, renewal of NGO permits, Review of the Registration Status for various NGOs, NGO Validation, filing of annual returns and procuring recommendation letters on behalf of NGOs for their Expatriates.
Georginah has advised leading NGOs in Uganda on the regulatory and compliance aspects under the Anti Money Laundering Legal Regime in Uganda including registration with the Financial Intelligence Authority, Filing Annual Compliance Reports, Coordinating Anti Money Laundering Trainings for NGOs like Avsi Foundation, Amani Baby Cottages/Total Family Outreach Ministries, Swiss Church Aid, Action on Disability and Development ,Agency for Cooperation and Research in Development, National Democratic Institute, among others.
Georginah has advised several local and foreign companies on setting up entities in Uganda and assisted with their registration in Uganda.
Georginah has advised and assisted with the registration of patents, trademarks and copyrights with the Uganda Registration Services Bureau and ARIPO.
Georginah serves as a Secretary on the board of Lifesong Farms Uganda SMC Limited which is a subsidiary of Lifesong for Orphans Inc. a Not for Profit Organisation incorporated in the United States where she provides strategic advice to the board on the governance framework governing the company.